I love hunting for antiques in the French forests! Today I've been trawling the vide grenier at Bagnoles de l'Orne, in beautiful Autumnal Normandy and have found treasure for the shabbychicshac shop. Listing soon, keep an eye on the website. 
Although we had to shelter from the rain under the gorgeous Beech trees of the Forest, amid fabulous toadstools straight from a fairy-tale, we managed to find some goodies to bring back to the UK from the many stalls along the road between Bagnoles and St Michel. Our main purchase was a handcart on which to port our purchases, which to everyone's hilarity squeaked like a barn full of mice. We trundled along to cries of 'L'huile' (oil)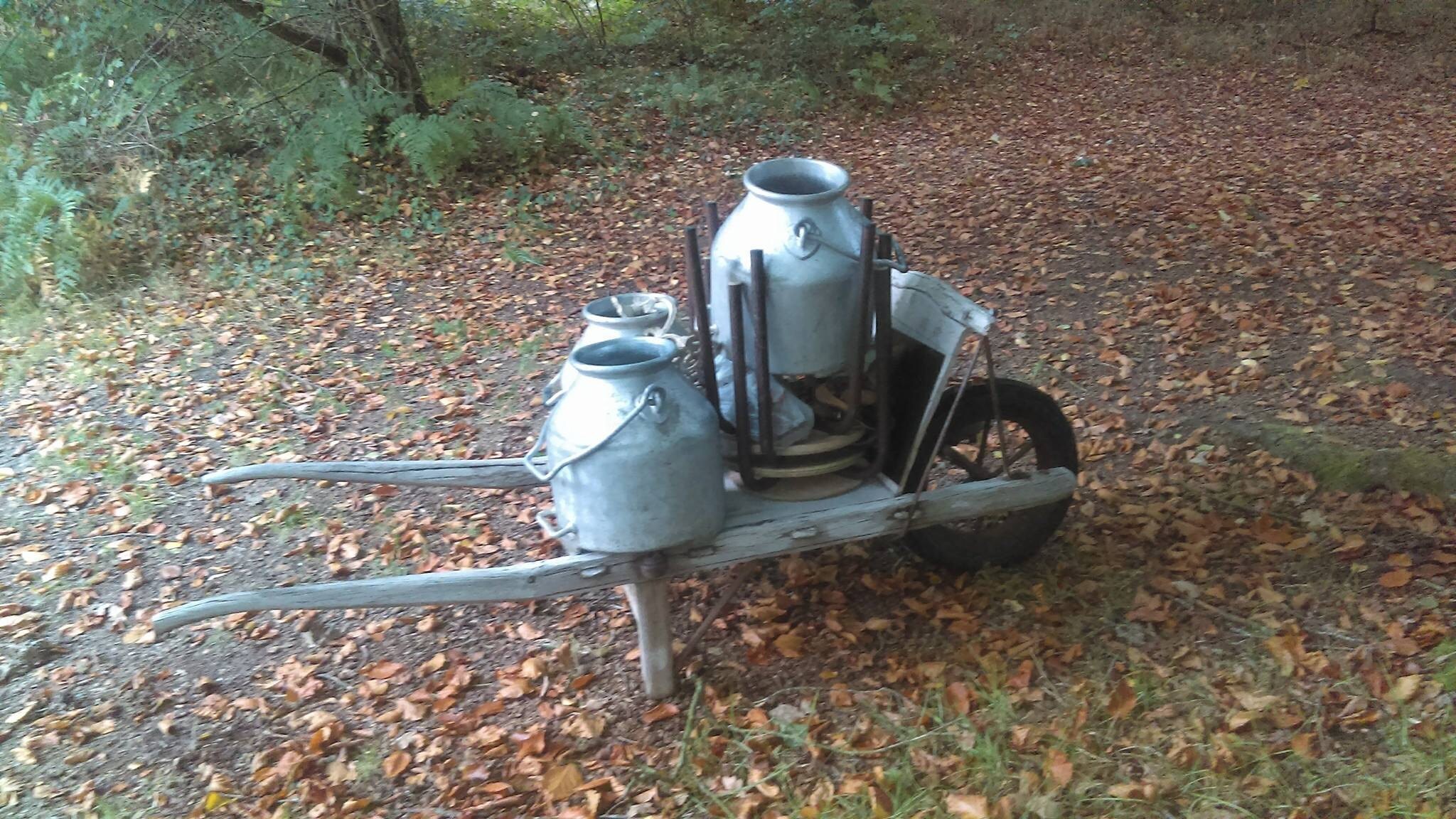 Other delights included some retro round school stools, several fat squat milk churns, some pretty antique Majolica jugs and pairs of vintage shoe-stretchers in beech. I found a couple of intricate cast iron door knockers too, three small hand bells, and a metal wall bracket candle holder with a pretty bird atop. I think I'll keep the star shaped candle for my Christmas mantlepiece.
The lovelies I can be pursuaded to part with will be listed in the next few days, and will be available for delivery, or collection from our Herefordshire shop from the 20th October. Happy Autumn everyone.