Hello Spring!
We've had a fabulous March and April with stock whizzing out of the two shabbychicshac shops and our online webshop too.
So much so that this week we're doing an emergency restock ahead of schedule, bringing lots more fab French furniture, garden items and kitchenalia to the UK hot off the ferry.
If you've never been to France at this time of year, you won't be aware of the phenomenon that is the Vide Grenier. This literally means empty attic, and it is a sort of car boot sale, French style, without the cars. In Spring there are numerous bank holidays and feast days, when everyone in the town or village brings out their pasting tables on to the street, displaying all manner of dusty and forgotten 'junk', the whole area is a pedestrian zone, there's usually a bar and numerous saussice baguette stalls. Sometimes there's a fair, dancing and music too. Much haggling is done and there is merriment and good humour in abundance.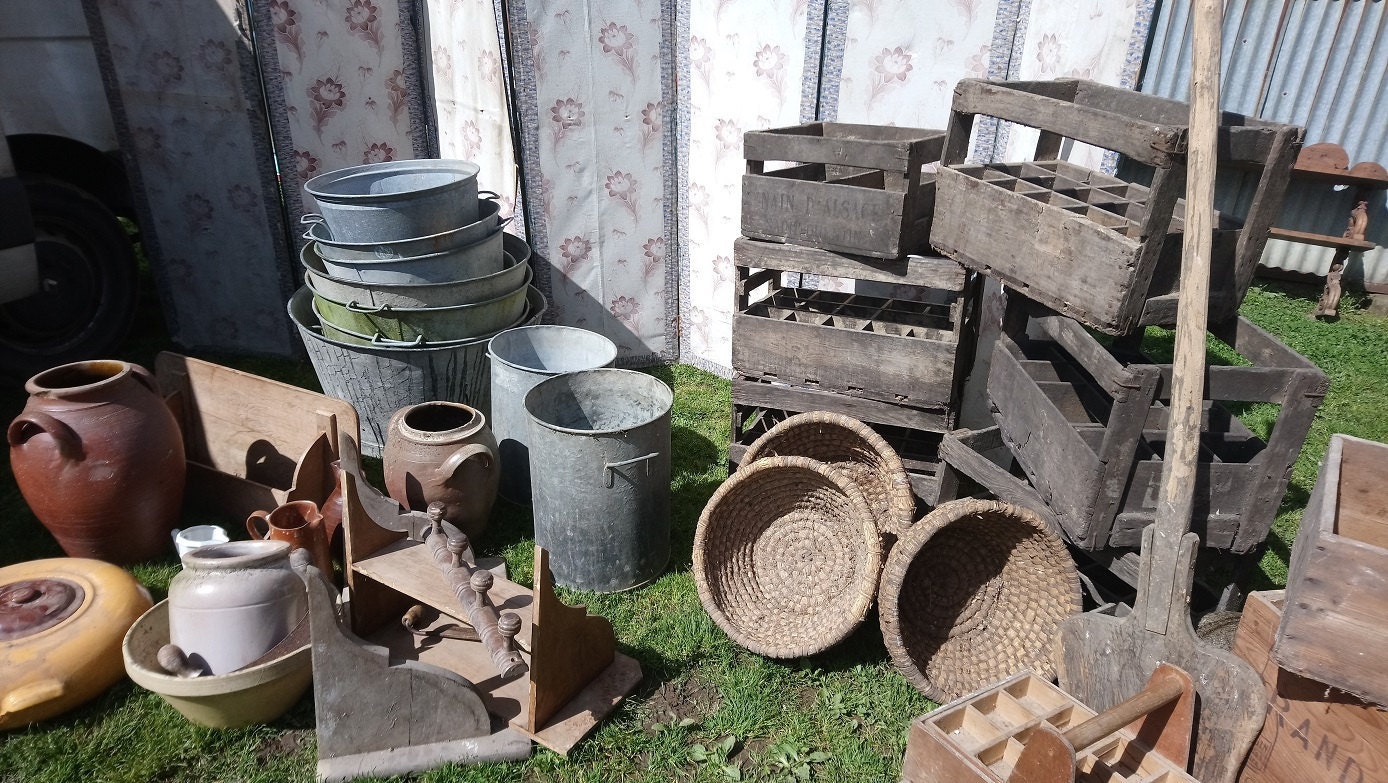 This spring we have also been out and about meeting some of those lovely people featured in the Channel Four programme, Escape to the Chateau DIY. We were lucky enough to be able to tour some of those fabulous chateaux, and buy some of the contents to bring to you, (Drew Pritchard eat your heart out!) helping to fund the renovations of these magnificent buildings.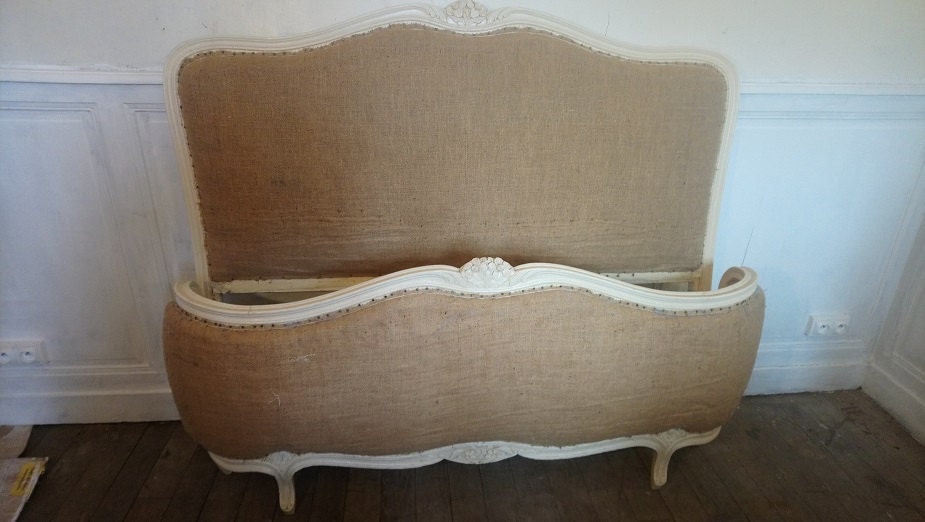 We are adding gorgeous corbeille beds, fauteuil armchairs and boudoir chairs to our stock of upholstery projects, many are stripped down to their undies ready for a simple re-cover if you are just starting out in upholstery. 
For the garden we have a plethora of goodies including French vintage slatted chairs, planters and pots, urns and churns, and two fabulous cast iron water features which are sure to be the star attraction, so if you fancy these get in quick!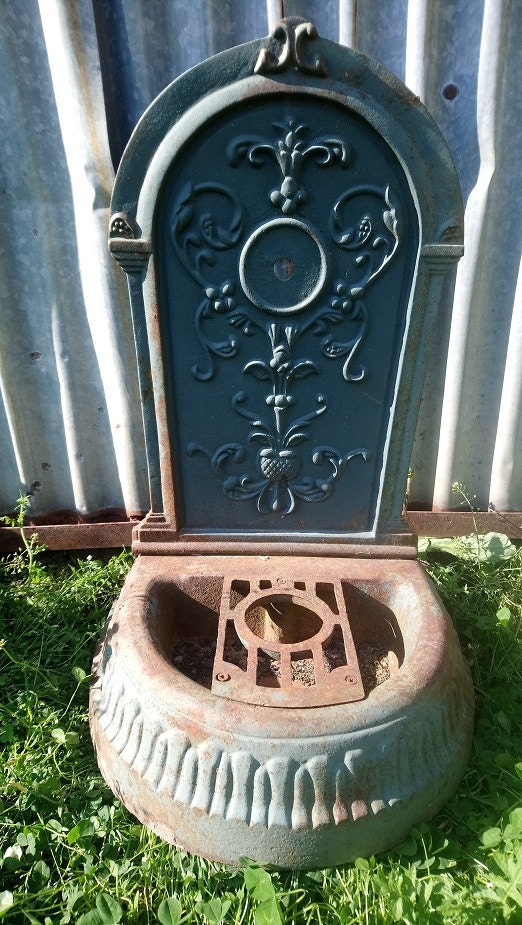 We have been very busy scouring the local brocantes and vide greniers to find wonderful rustic French treasures such as an ancient sack barrow in oak and cast iron, wooden trugs and woven chestnut baskets, galvanised bins, bowls and churns, and truly amazing large Normandy pottery urns which look fantastic filled with tumbling scarlet geraniums.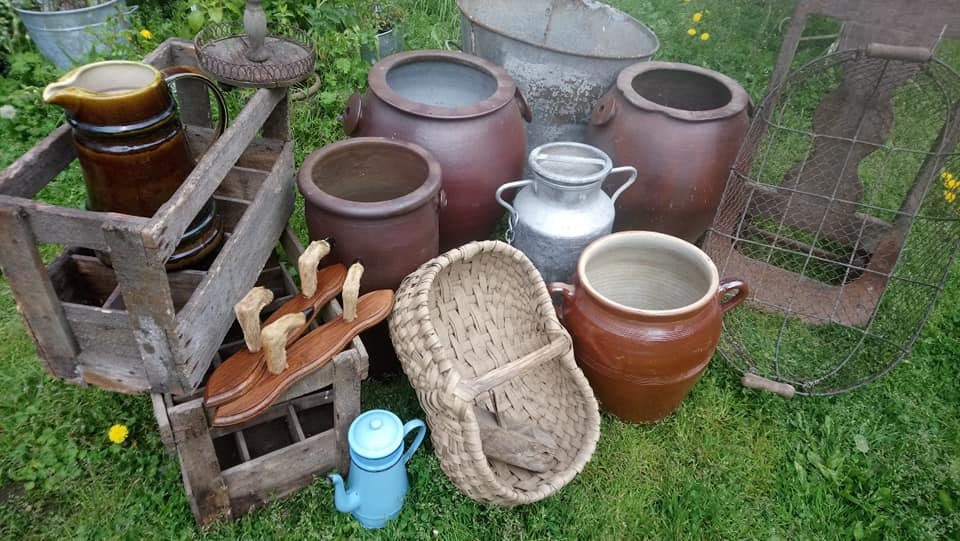 Do take a look at the stock we have on shabbychicshac.com, if you have any questions or are searching for something special, get in touch, we will be glad to help. The majority of our stock is available for purchase at our Herefordshire shop, Bromsberrow near Ledbury HR8 1PG, and this is where you can collect online purchases too. We have a delivery service for England and Wales, so if you can't arrange your own collection please send us your postcode for a quote. We also have a lovely sales area within the Malt House Emporium, Ashchurch Road, Tewkesbury, GL20 8JP. The Emporium house nearly 70 dealers with a huge range of interior decorating and antique pieces to browse, and a lovely teashop for your refreshment. Well worth a visit.